Banana bread is one of my absolute favourite snacks and I love to play around by trying different flavours.
I've developed my base recipe over the last couple of years to use a combination of flours and other wholesome ingredients.
It's amazing how deliciously different it is from anything that you buy commercially.
In fact, the only banana bread I eat these days is my home made recipe. Not just because I know the ingredients are all fresh and natural, but because it tastes so much better!
So here's my latest version, with walnuts.
It's been tried and tested by the Wendy's Way community with positive reviews, so I hope you enjoy it too!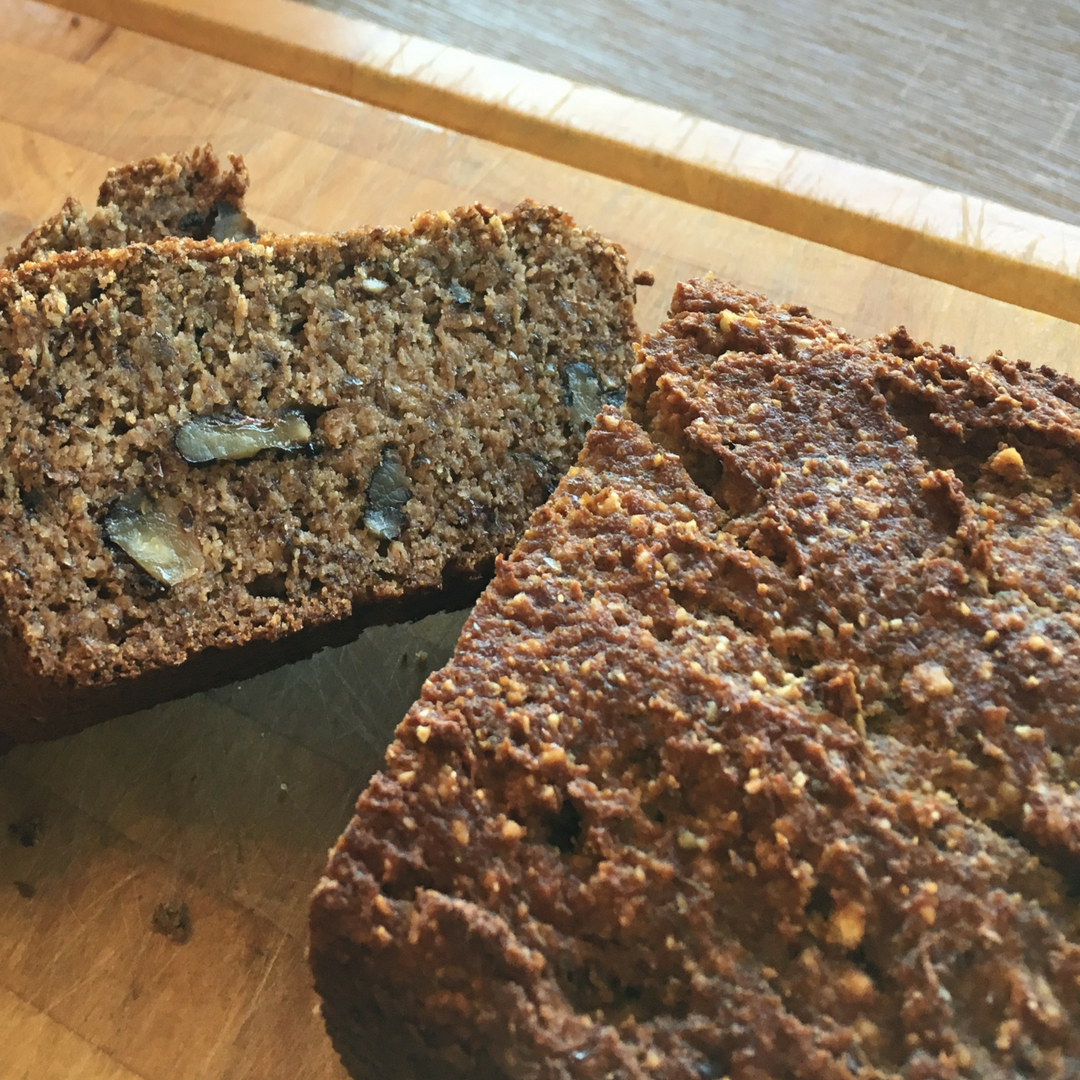 Banana Walnut Bread
2016-11-22 23:56:41
A delicious all natural banana & walnut loaf
Ingredients
2 medium or 3 small bananas
2 large eggs
1 tblspn pure maple syrup or raw honey
¼ cup coconut oil or butter
1 tsp cinnamon
1 tsp baking powder
1 tsp baking soda
2 tsp vanilla extract
½ cup of almond meal
¼ cup coconut flour
¼ cup flaxseed
1 cup chopped walnuts
Instructions
Preheat oven to 175℃ and line a loaf pan with baking paper.
Mix the dry ingredients together in a large bowl and set aside.
Chop the bananas into small chunks and place in a small bowl. Add the eggs, melted coconut oil/butter, maple syrup and vanilla and blend until well mixed. (I use a stick blender).
Fold wet ingredients into the dry ingredients until well mixed.
Fold the walnuts through the batter.
Pour into prepared loaf pan and bake in the oven for 45-50 minutes, or until golden on top and a skewer comes out clean.
Notes
I've found that turning the oven down to about 160℃ for the first 20 minutes and then back up to 175℃ s giving me a good result lately. Otherwise, the top cooks too quickly and I have to cover with foil until the rest is cooked through.
Coconut oil and butter both work really well in this recipe.
Pure maple syrup is my preferred sweetener, as I love the flavour it adds to bananas.
​​​​​​​Enjoy warm from the oven on it's own or spread with butter.
Wendys Way To Health http://wendyswaytohealth.com/
Don't forget to pin this recipe for later!