Join the FREE 5 Day Brekkie Challenge!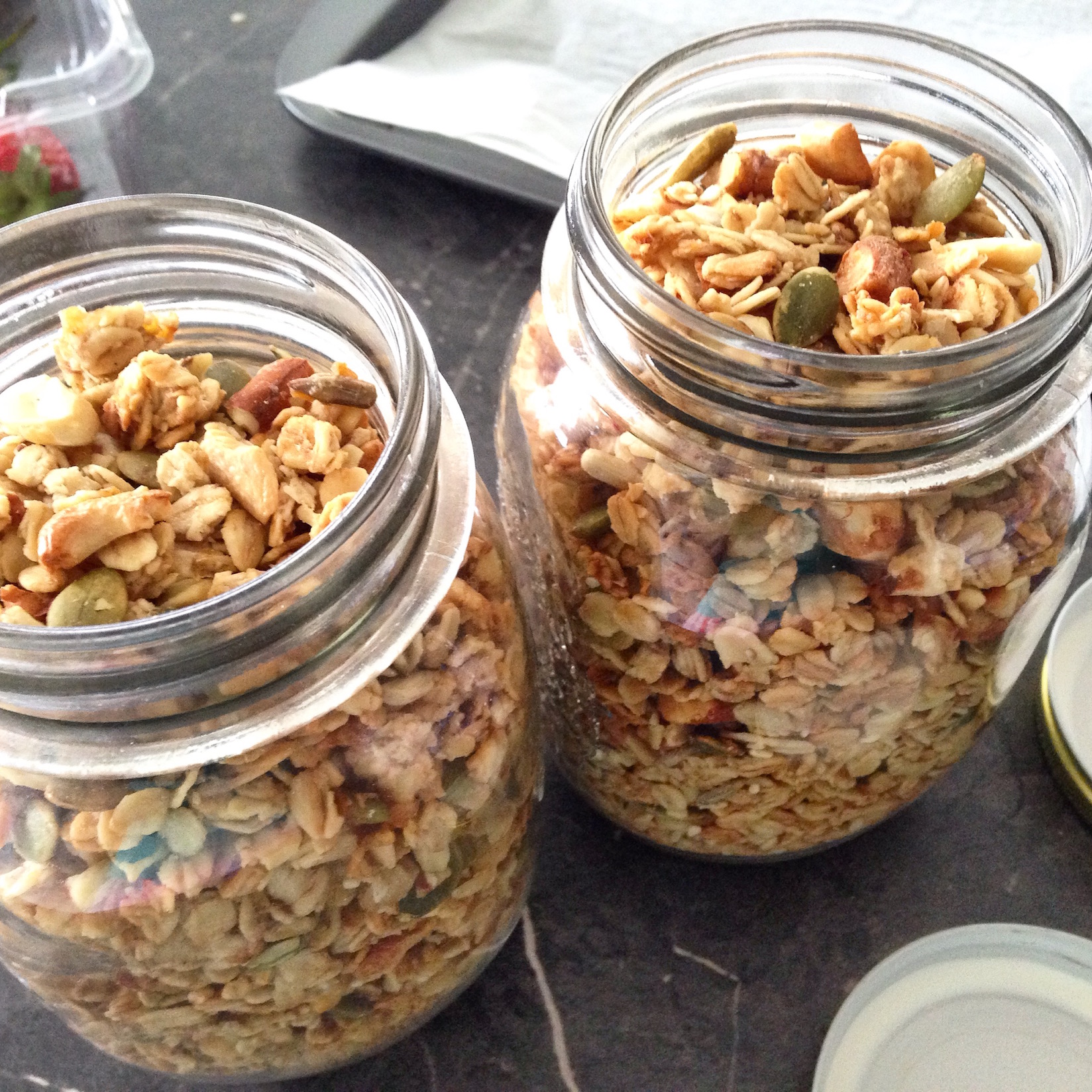 You know that having a healthy breakfast will give you a great start to the day, but do you think it's too hard or takes too long? Well I'm here to change your mind with the 5-day brekkie challenge!
I'll give you shopping lists, planning & prep tips, delicious recipes and 'how-to' videos: everything you need to make breakfast easy.
The next live challenge runs in September
(That's when we do it together in the Facebook group.)
In the meantime tho ……
You can join the 5-day brekkie challenge now and start whenever you're ready.
If you don't want to wait until September and you're ready to get into a healthy breakfast habit now, it's okay!
I'll send you everything need – all of the emails, recipes and videos. And if you join the Facebook group, you'll get plenty of support too.
Before we start, I'll send you the recipes, and a list of essentials so you can shop, plan & prepare. It's entirely up to you which breakfast you choose each day, so mix and match them to suit to suit your schedule. The recipes are all easy to prepare and make and of course, they all taste fantastic! Jump into the Facebook group to share your pics each day and be inspired by everyone else's creations. We've got an awesome group of community members who will motivate and support you along the way.
By the end of this easy brekkie challenge you'll be well on your way to a great new healthy habit. You'll also be setting yourself up each day with more energy and better focus & concentration. And it's been shown that people who eat a good breakfast are less inclined to eat a sugary morning snack and may even eat less at other meals through the rest of the day. How good is that?
Facebook group comments from previous Challenges:
Take the 5-Day Brekkie Challenge now – it's free!
I joined the last brekkie challenge with Wendy and it was great because we had to share what we were having on each day, so kind of make me a little bit more organised in shopping wisely to have what I need it for the morning. Also gave me variety and seeing the other posts I thought I have to try that one! So they say sharing is caring. I don't pass a day without breakfast now I always have chopped frozen fruit, for those days I'm on the rush and I can make myself a Nutritious Smoothie. Meals don't have to be complicated, Just try to be a bit organised. And I have accomplished that!
Thank you Wendy and the group for all your support through the breakfast challenge! Being accountable to a great group of people really helped to motivate me. I found trying to come up with new recipes really refreshing and enjoyed the variety. It certainly opened my eyes to all the great options out there!