Make Your Favourite Take Aways Even Better!
Let's get this out of the way first: eating healthy versions of your favourite junk foods and take aways does involve effort — you do have to cook the food yourself. You just have to be willing to make the effort and your body will thank you for it.
Buying junk food may seem like a quick and easy option, but when it involves putting a load of chemicals and unwanted ingredients into your body, then I say no thanks! Junk food and take aways are also nutritionally deficient while being high in calories. They're also high in sugar and the wrong type of fats that will only make you fat and sick.
Once you realise that home cooked pizza, fish and chips and burgers are way tastier than any you could buy, you'll be happy to spend the time it takes to make them. And the best thing is that you make them exactly how you like them; everyone chooses their own individual pizza or burger toppings.
So here are my top 5 suggestions for creating your own healthy take aways at home:
Fish and Chips – Be honest, do you feel sick after you've ingested all that grease? So try this instead – start with your favourite fish, wild caught if you can. Season with some salt and pepper (maybe a light dusting of flour & paprika) and simply pan fry in a little bit of coconut oil or wrap in foil and bake in the oven with some herbs and lemon or lime juice.
We like to make our chips fairly chunky and we use an air fryer, but they'll cook just as well in the oven — you only need to coat them lightly with oil (olive or coconut, of course).
We make the extra effort to par boil the potatoes for 10 minutes before air frying and they are really, really good.
Burgers – making your own burgers isn't complicated, it only takes a few minutes and they taste so much better. Use whatever mince you prefer, beef and turkey are always good. We often use lamb mince and then top the burgers with tzatziki.
Onion and mixed herbs are our base ingredients, after that it depends on what goes with the mince you are using – you can add breadcrumbs, egg, garlic, peanut butter and sauces such as Worcester, Tamari or Soy Sauce.
Mix all of your ingredients together, shape into burgers and then either pan fry in coconut oil or oven bake. Use good quality organic, whole grain bread as your base and build the burgers using each person's preferred salad ingredients.
 Pizza – this is my favourite! I love home made pizza. There are a lot of different flatbread options if you're buying the pizza
bases, just check the ingredient list on the pack to make sure you're not buying any nasties.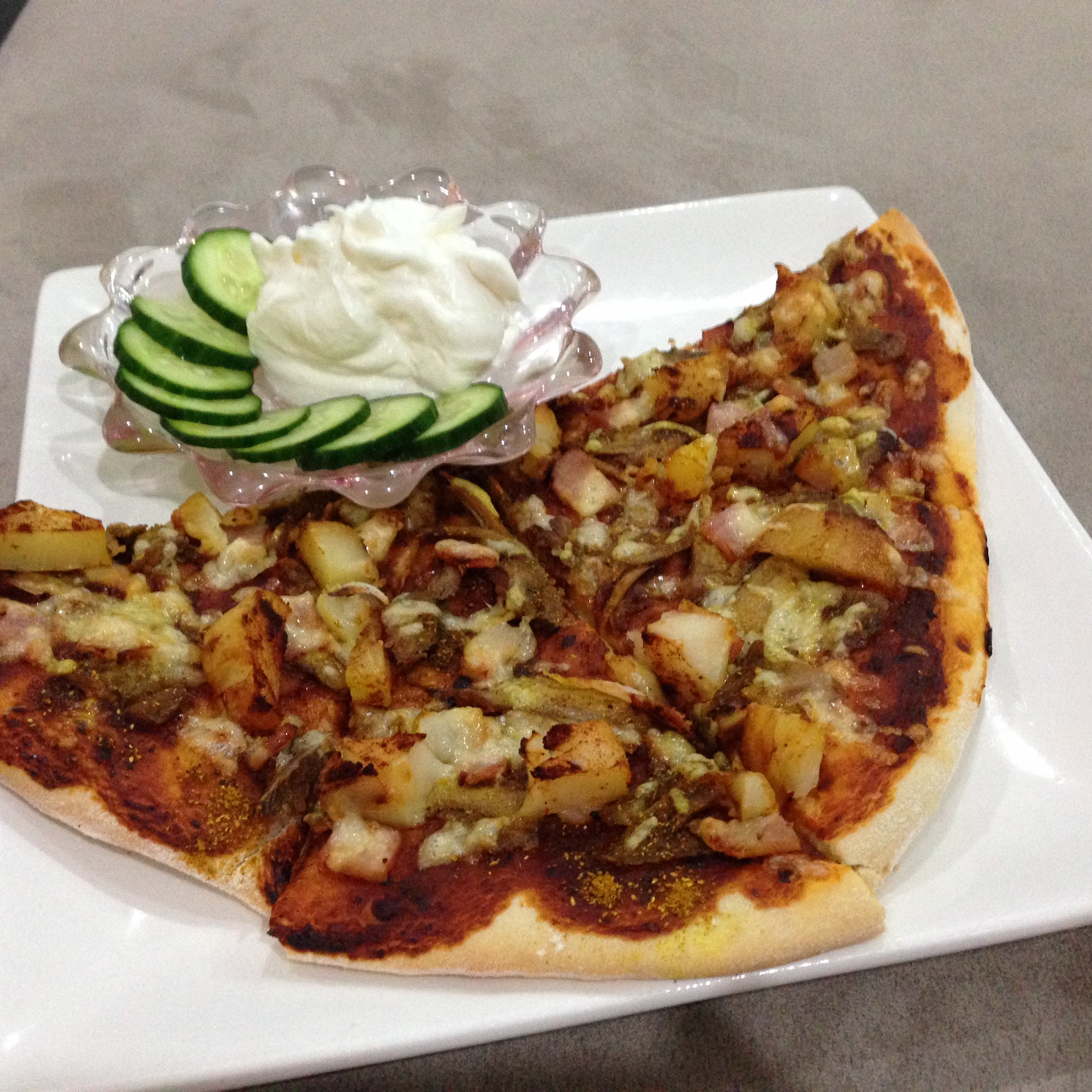 The other option is to make your own and it's easy if you have a bread maker. All you do is throw the ingredients in the pan. An hour and a half later you have perfect pizza dough that you can roll out to be as thick or thin as you like. Ours makes a large batch, so we freeze half for next time.
Best of all, you choose your own toppings. So keep it basic, or make it gourmet, it's entirely up to you!
Quick Finger Food Dinner
– sometimes we make our own chicken nuggets and chips – great for a Friday night when you're watching the footy and just want to pick! I found a great recipe for tasty chicken nuggets that we have adopted. You chop a chicken breast into bite size pieces, coat with your favourite mayo or yoghurt, roll in breadcrumbs and then bake in the oven.
I actually make my own breadcrumbs in my Magic Bullet – it only takes a minute. Another good option is to buy a BBQ chicken from the supermarket deli. You can quickly steam some veggies to go with it (even easier if you have frozen veggies on hand), make a quick simple salad or make your own chips or fried rice – super quick if you already have some rice stored in the freezer (see below).
Fried Rice – with or without meat, this is a really easy dish to make, as all you need to do is stir fry your veggies and then add in some pre-cooked rice towards the end with some seasoning and soy sauce.
Add in some chopped cooked chicken and an egg for an extra protein boost. We use basmati rice as its quick to cook and low GI or you could use cauliflower instead of rice. Click here for my cauliflower rice recipe.
You can eat this as a meal on its own or use it as a side dish for chicken, steak, pork medallions or anything really. Cook up a large batch and freeze half of it for next time.
So I hope that I've inspired you to think twice before you next order take away. As I said earlier, it does involve effort to make your own and you have to plan ahead or know that you have the ingredients on hand, but it is well worth it, trust me!
Don't forget to pin it for later!