JANUARY CHARITY BREKKIE CHALLENGE
Want to get your New Year off to the best possible start with a healthy breakfast habit, and help a very worthy cause while you're at it?
Join the 2-Week Brekkie Challenge and I'll give you delicious, healthy recipes, shopping lists, planning & prep tips, and fact sheets: everything you need to get the best start to your day, every day.
Make a donation to the bushfire appeal when you sign up for the challenge, to help the firefighters, communities and animals affected by this disaster.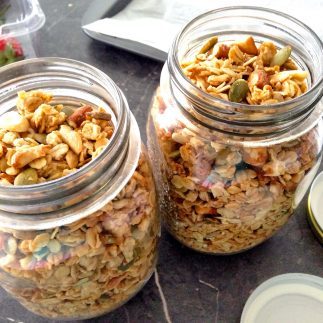 WHAT DOES IT COST?
There's no charge to join the brekkie challenge, it's free. I'm asking January challenge participants to help the Australian bushfire emergency, if you can.
There's a donation button below the sign-up form, so you can choose the amount you'd like to donate.
100% of the money raised will go to the firefighters, the affected communities, and the organisations rescuing our wildlife.
How do I join the Brekkie Challenge and make a donation?
You can sign up first, then donate, or vice-versa, it doesn't matter which way you do it!
Either way, you'll be taken to another page (that completes the first part of the process), but there will be links to come back here and complete the second part.
If you get stuck, just email me for help: wendy@wendyswaytohealth.com
Challenge sign-up form
Click the "donate" button to make your donation
Thank you so much for helping. I look forward to connecting with you in the Facebook group, and seeing your amazing breakfasts.
Need more brekkie challenge info? CLICK HERE