Top Excuses #4: Healthy food is boring!
Take the free 2-week healthy brekkie challenge
I'll send you everything you need: recipes, planning & prep tips, tools & resources and a daily dose of motivation.
ALL YOU HAVE TO DO IS COMMIT TO ONE SIMPLE NEW DAILY HABIT.
Where does this myth stem from?
This post is mostly visual and would actually become very lengthy if I shared all of the images I have of delicious, healthy food!
But don't worry, I'll restrain myself to just my favourites.
I think the "healthy food is boring" idea stems from the misconception that if food looks and tastes great it must be "naughty" or can't be good for us.
We also tend to think that healthy food is very plain & boring, and so, lacks flavour. So why bother if it's not going to taste good?
It can be confusing, I get it!
We've been presented with a lot of misleading information over the last few decades. First we were led to believe that all fat is bad for us, which ironically led to food manufacturers replacing fat with sugar in a lot of processed foods.
Now there's a war on sugar! The media hype will have believe that sugar is evil and must be avoided at all costs. I believe in moderation, rather than completely cutting out food groups, or individual ingredients.
I'm not surprised when I hear people say that they're confused and they don't know what to believe. It can seem like there are conflicting reports, and new claims every other week.
I get it! It makes you think what the heck, I'm just gonna eat what I like because it can't really be that bad for me.
Well, my friend, unfortunately it's not that simple. We live in an age where you can't believe everything you read.
The images I'm sharing below are foods that I eat. Some I eat regularly, some occasionally. But I enjoy them all as part of a healthy diet.
So have a scroll through and see if you can work out which is which!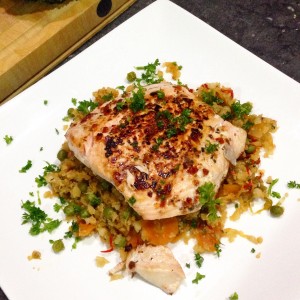 Join my free community to learn more about Wendy's Way, and my approach to weight loss and healthy living.
As a valued member of my community, you will:
Gain access to regular email updates, tips & healthy recipes.
Be invited to join the live rounds of the 2-week brekkie challenge 3 times each year, where I provide ongoing free education for Wendy's Way members, relating to a different theme each time.
Be rewarded for your loyalty with exclusive access, and "members only" pricing, whenever I release new products & programs.
Receive free tools & resources, starting with the flexi-menu planner. Learn to prepare quick healthy meals in exactly the right portion sizes without measuring or counting calories.
Join now, and take your first step towards a healthier life.
"Small but consistent changes are the key to phenomenal, long term results."