Top Excuses #4: Healthy food is boring!
We're up to post number four in this series of six, about busting the most common myths surrounding a healthy lifestyle.
I'm expanding on my Slideshare presentation titled "Cupcakes vs. rice cakes," explaining how you can overcome these perceived obstacles. You can also check out the SLIDESHARE.
This post is going to be mostly visual and would actually become very lengthy if I shared all of the images I have of delicious, healthy food! But don't worry, I'll restrain myself to just my favourites.
I think the "healthy food is boring" idea stems from the misconception that if food looks and tastes great it must be "naughty" or can't be good for us. So why bother with healthy food if it's not going to taste good?
We've been presented with a lot of misleading information over the last few decades. First we were led to believe that all fat was bad for us, which ironically led to food manufacturers replacing fat with sugar in a lot of processed foods.
It's confusing, I get it!
Now there's a war on sugar. If you believe a lot of the media hype, sugar is evil and must be avoided at all costs. I'm not surprised when I hear people say that they're confused and they don't know what to believe. The media seem to jump on any report they think will make a good headline.
I get it! It makes you think what the heck, I'm just gonna eat what I like because it can't really be that bad for me.
So why should you listen to me? Well, I like to think that I'm the voice of reason. You really can't go wrong if you use a common sense approach to your diet and stop using labels like good, bad, healthy, naughty, etc.
The images I'm sharing below are foods that I eat. Some I eat regularly, some occasionally. But I enjoy them all as part of a healthy diet.
So have a scroll through and see if you can work out which is which!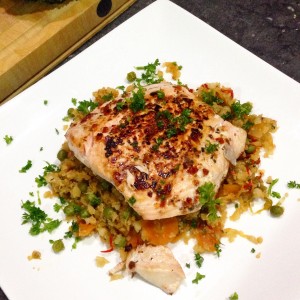 Join the WENDY'S WAY COMMUNITY if you'd like to learn more about my approach and the programs I offer.
I'll even send you a free breakfast recipe eBook as a welcome gift!