A beginners guide to interval training
Plus a simple workout for you
Interval training can be very beneficial when you include it regularly in your workout program.
I always say that variety is the key factor for most people to be able to remain consistent with their exercise habit.
Varying your workouts not only keeps things interesting, it?also helps you to keep seeing results.
So there's less chance of you getting bored with the same old routine. And by continually challenging your body in different ways, you'll keep getting stronger and fitter.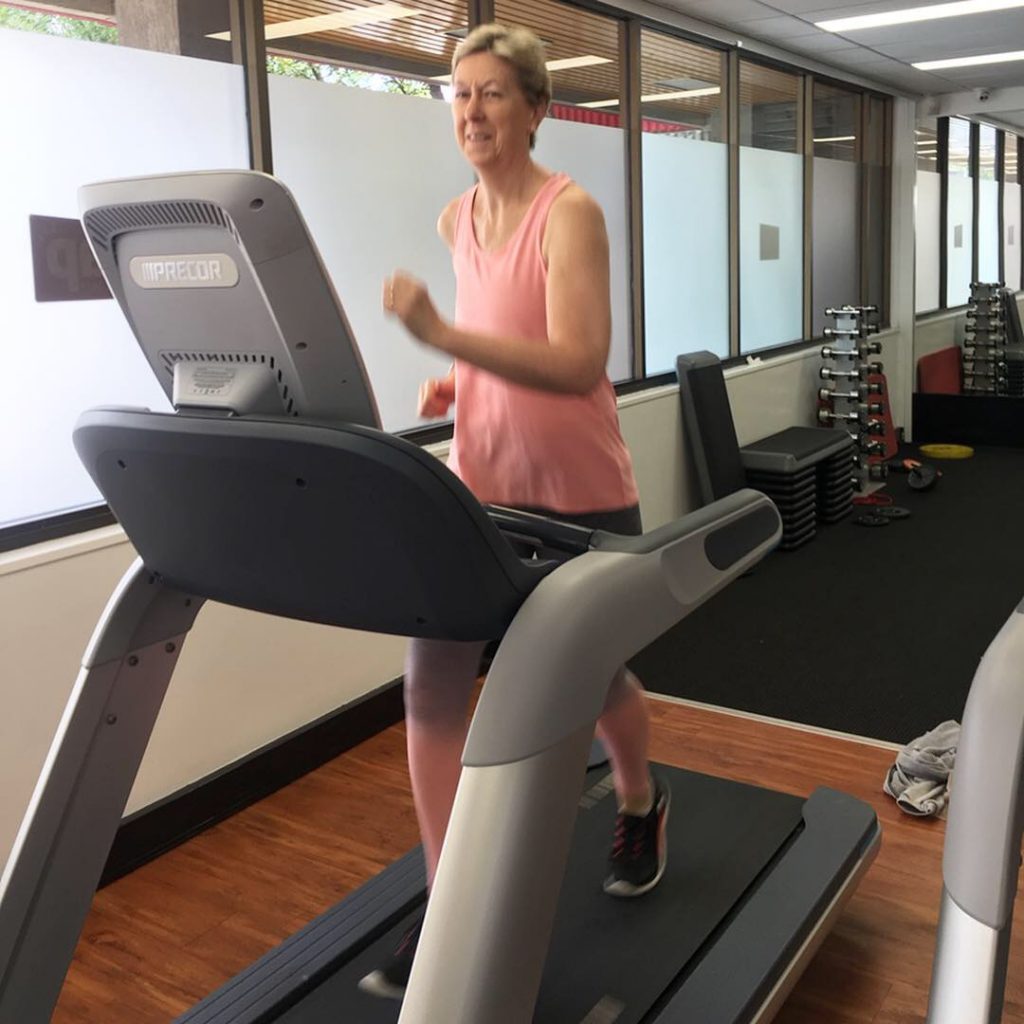 Take the free 2-week healthy brekkie challenge
I'll send you everything you need: recipes, planning & prep tips, tools & resources and a daily dose of motivation.
ALL YOU HAVE TO DO IS COMMIT TO ONE SIMPLE NEW DAILY HABIT.
Why interval training?
There's no doubt that you need to find the right exercise combination that works for you. That means trying different things over a period of time, but it's worth it to know you're getting the most out of the time you spend exercising.
Interval training is a great way to build strength and endurance, without spending hours on your training sessions.
Your workouts can as simple or as complex as you want them to be. What I like best about interval training is that the sessions are generally between 20 and 40 minutes in duration.
I'm a huge fan of "getting in and getting it done." As much as I enjoy exercising, I don't like to spend all day at it!
Different types of interval training workouts
When it comes to intervals, there are lots of different types of interval training workouts you can do. There are very simple workout routines that can be done on a treadmill, cross trainer, or exercise bike. Then there are interval strength training circuits utilising gym machines.
HIIT, high intensity interval training circuits, and Tabata intervals are very popular workouts, due to the way they're designed. Your body will not only burn fat during the workout, it will continue to do so for several hours afterwards too.
HIIT and Tabata circuits are not the type of intervals I would recommend to anyone just starting out though. They are intermediate to advanced level workouts, as they require a degree of fitness and stamina that take some time to develop.
An ideal training program for general fitness and strength will include a mixture of intervals, cardio and strength training.
It's a good idea to use a timer app that's specifically designed for interval circuits. This "Simple Interval Timer" app is a good basic free one.
Make sure you grab my free workout playlists to fire you up to get the most out of your training sessions!
Simple beginners interval workout
This is a beginners interval workout with exercises that can be adapted to suit various fitness levels, ages and capabilities.
***PLEASE NOTE: You should always consult your doctor, or other health care professional before starting this, or any other workout or training program, to decide if it is right for your needs.***
What you need to know before you start this interval workout
Spend 5-10 minutes on a full body warm up. A few minutes of foam rolling your major muscle groups will also help to activate your muscles, so the right muscles are being recruited for each exercise.
This is a 20 minute beginners interval workout, broken up into 2 sections. Work at a pace that will elevate your heart rate, and get you puffing!
There are variations listed for each exercise. Work at the level that best suits your ability.
Rest for 2-3 minutes after you complete the first section, to have a quick drink of water, and get your breathing back under control.
Make sure you stretch at the end of your workout. I've included a short video with 3 easy leg stretches below the other demonstrations.
Watch the video below by Cori from Redefining Strength for a comprehensive dynamic warmup routine.
ROUND 1:
Set a timer for 10 minutes and complete as many rounds as possible, moving between the 3 exercises without stopping. Slow your pace, or modify/regress as you need to.
1. 10 x bodyweight squats, with feet shoulder width apart. Variations include sumo squats (legs wider) jump squats, adding a pulse at the bottom, or holding dumbbells/a kettlebell.
2. 5 x pushups: on your toes if you can, or modify using a bench, start with a high bench like your kitchen counter, and progressively move lower as you become stronger.
3. 20 x jumping jacks. Variation is to alternately tap each leg to the side, or make it harder by using some light dumbbells.
Rest for 2-3 minutes.
ROUND 2:
Complete 3 sets of the following:
1. 20 x bicycle crunches. Variation is tapping each leg down on the ground, instead of extending.
2. 10 x glute bridges. Variations to make these more challenging are single leg bridges, with one leg raised, or pulsing and holding at the top for 2-3 seconds.
Pushups from a coffee table
Make sure you stretch at the end of your workout.
I've got 3 simple leg stretches for you in this video.
Take the 2-week healthy brekkie challenge
Great news!!! In between each live round of the brekkie challenge, I've now decided to keep it open via email, so you can do it as a mini-course.
This round is focussed on adding Omega 3's and antioxidants to your diet, so it's perfect for everyone right now.
I'm challenging you to commit to one simple habit you can implement right now to improve your health. Sign up and take the 2-week brekkie challenge – it's free!
Join my free community to learn more about Wendy's Way, and my approach to weight loss and healthy living.
As a valued member of my community, you will:
Gain access to regular email updates, tips & healthy recipes.
Be invited to join the live rounds of the 2-week brekkie challenge 3 times each year, where I provide ongoing free education for Wendy's Way members, relating to a different theme each time.
Be rewarded for your loyalty with exclusive access, and "members only" pricing, whenever I release new products & programs.
Receive free tools & resources, starting with the flexi-menu planner. Learn to prepare quick healthy meals in exactly the right portion sizes without measuring or counting calories.
Join now, and take your first step towards a healthier life.
"Small but consistent changes are the key to phenomenal, long term results."
Pin this workout for later!