What You Should Know About Rooibos Tea (but Probably Didn't)
Have you even heard of Rooibos tea? I started drinking it years ago when I was living in England and it wasn't so well known. A South African friend of ours used to travel across London to buy his supply; it was one of the things from home that he missed and couldn't live without. He gave me some to try one day, proudly extolling it's virtues and I was initially interested in it as a way of cutting down on caffeine.
Now, along with the rest of the world, I know so much more about Rooibos tea and I love it even more. I drink mine with milk and don't bother with regular black tea at all anymore; I drink coffee in the morning and then switch to Rooibos and/or green tea for the rest of the day.
Let me tell you some of the many health benefits that come with drinking Rooibos and why you should try it if you haven't already. Rooibos tea, also known as Red Bush tea comes from South Africa. The best thing about it is that the rooibos plant grows naturally without caffeine, so it doesn't need to undergo any processes to remove caffeine. It does have a unique flavour that I won't try to describe; you just have to try it yourself and decide if you like it.
So now for the more serious stuff. Rooibos tea contains high levels of flavonoids, polyphenols and phenolic acid – powerful antioxidants with anti-inflammatory properties also known to be immune boosting. That's already pretty impressive, however, the tea has also been shown to have anti-mutagenic properties. That means that it may help to protect our cells against the development of certain cancers.
Drinking Rooibos tea regularly can have a protective effect on nerve and brain function. The antioxidants prevent damage to brain cells and nerve tissue and may help with diseases like Parkinson's and Alzheimer's. (I've seen first hand how debilitating Alzheimer's can be; it's a very cruel disease). And on a lighter note, I'm not getting any younger, so anything that's been shown to keep our brains healthier as we age gets a big tick of approval from me!
Rooibos tea aids in the absorption of iron, as it contains less than half the tannins of black tea. It is the high amount of tannins in black tea that can prevent the body from effectively absorbing iron. Rooibos also improves circulation, can help to lower blood pressure and lower bad cholesterol levels. High blood pressure and cholesterol unfortunately are very common these days and I am a big believer in using natural preventative remedies where possible. I think it's wonderful if something as simple and natural as drinking tea can help to keep your blood pressure and cholesterol under control.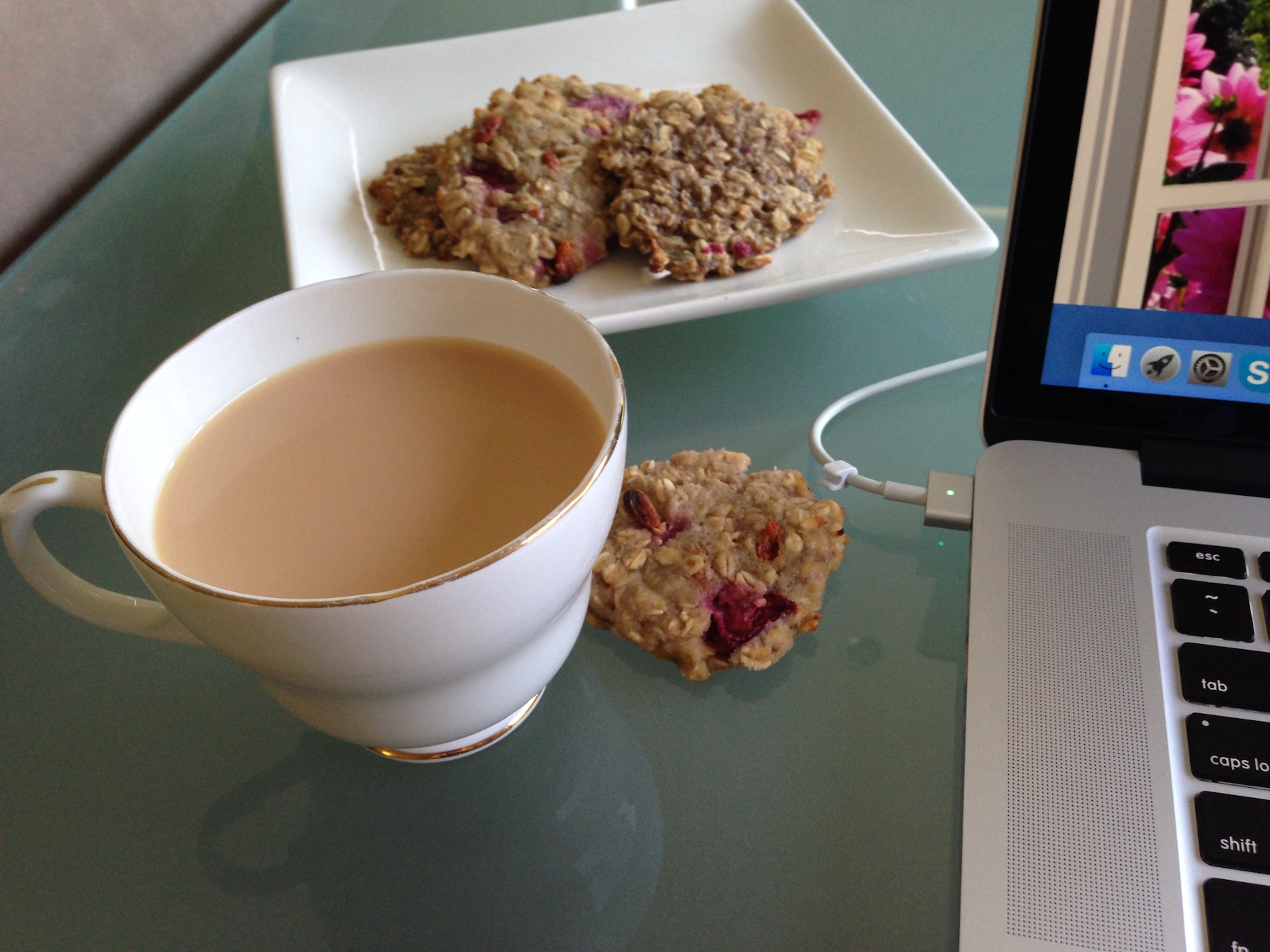 Rooibos tea also has a high mineral content – iron, potassium, zinc, magnesium and sodium which means that it may be helpful to boost energy and hydration at certain times, such as during lengthy sporting events. It can also relieve stomach complaints such as cramps, diarrhoea and indigestion, as the flavonoids help to reduce spasms, inflammation and allergies.
Another big benefit of Rooibos being caffeine free means that you can drink it at any time of the day, even before bed. It has been shown to help relieve insomnia and encourage restful sleep, so if you're having trouble sleeping, you could try having a cup before bedtime.
So if you haven't tried it yet, what are you waiting for?
Go get yourself some and then let me know what you think!
Don't forget to pin it for later!