Dessert recipes
Dessert recipes that are healthy and taste great too aren't a myth! They really do exist, and I've got some fabulous recipes for you here on my blog.
From banana mousse pudding, that's also perfect for breakfast, to 3 ingredient mango ice cream pops, to mini fruit crumbles, also great for breakfast!
Take a scroll through the recipes below, and you'll soon see that you never need to feel guilty about dessert again.
You can also grab a copy of my Healthy desserts & snacks eBook while you're here.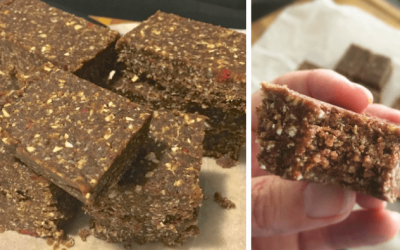 Healthy chocolate energy bars If you've tried my peanut butter energy bars, then you're gonna love these chocolate energy bars. They're really just a slight variation of the original recipe and I love them both! I use Goji berries in these, but you can use any dried...
read more